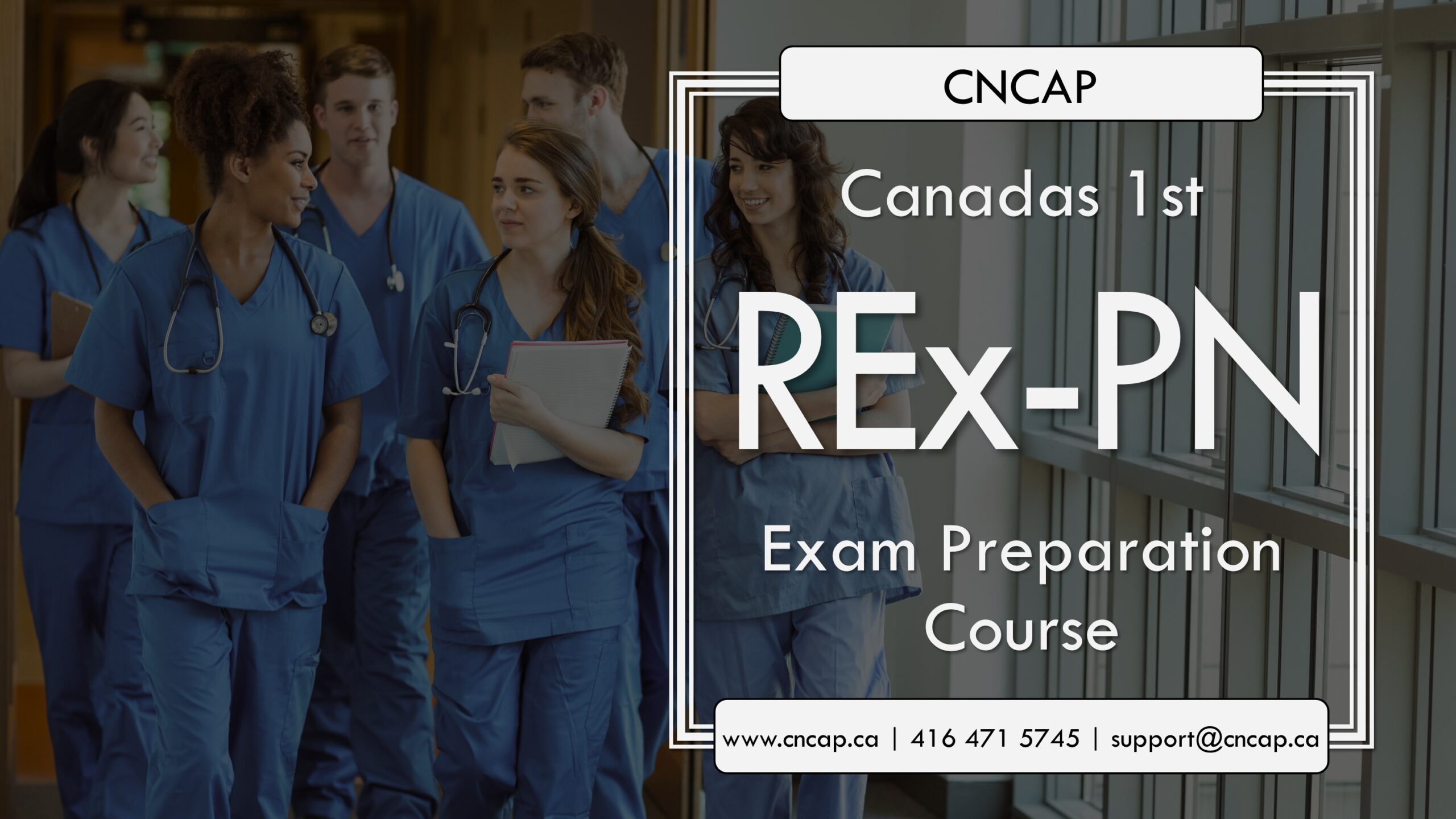 PN Exam Preparation Course – RExPN / CPNRE (HYBRID)
PN review class @ CNCAP. Developed by our highly experienced team, this class guarantees 100% PASS @ 1st ATTEMPT. Limited Seats! Register NOW!!
Who is this class is suitable for?
This class is suitable for Canadian & Internationally educated nurses attempting either of the following exams:
RExPN exam – Ontario & British Columbia only
CPNRE exams – all other provinces
What is a HYBRID Class?
As the name suggests, HYBRID CLASS is a combination of SELF STUDY + INSTRUCTOR GUIDED. While you study, there will be a teacher in the background who is checking on your assignments, MCQ's, and monitoring your progress. She will also provide ongoing feedback. You can even ask her questions via chat (Microsoft Teams).
In the HYBRID CLASS, lectures are per-recorded videos from a previous class.
Activities will be released to you as per a predetermined schedule. You will have 48 hours to complete each activity.
Why choose CNCAP
Only Class in Canada that provides:

REx-PN students get the new RExPN style questions
CPNRE students get traditional style practice questions
CAT – Computer Assisted Testing
Updated Syllabus

14 years of teaching experience

Internationally educated nurses (IENs)

We recognize the SHORTCOMINGS of Internationally Educated Nurses (IENs) from various countries.
Our programs have been UPDATED to help you OVERCOME these shortfalls

Canadian Educated Nurses (CENs)

Without much REAL WORLD experience, we understand your need for CRITICAL THINKING and KNOWLEDGE APPLICATION.
Our programs use a STRUCTURED APPROACH, which will give you DIRECTION and CLARITY OF KNOWLEDGE.
Our INTERACTIVE TEACHING methods and REx-PN STYLE MCQs will help build your CRITICAL THINKING and KNOWLEDGE APPLICATION.

All our teachers are

educated IN Canada
working full time RNs